LINQ Transport is a regional transportation company servicing customers throughout the Dallas-Fort Worth area. Established in 2005, LINQ has strived to provide customers with a vast array of transportation services they can rely on. We offer a wide range of trucking services, including dry van freight. Dry vans are some of the most common trailers, which means that it can be hard to find what you are looking for at a competitive rate. When you choose us, you will get all your services through a single point-of-contact; we don't pass our customers around between various departments. Not only are we proud of our commitment to client satisfaction and go above and beyond to ensure that all your needs are met, but we believe in taking a proactive approach when providing services to our customers.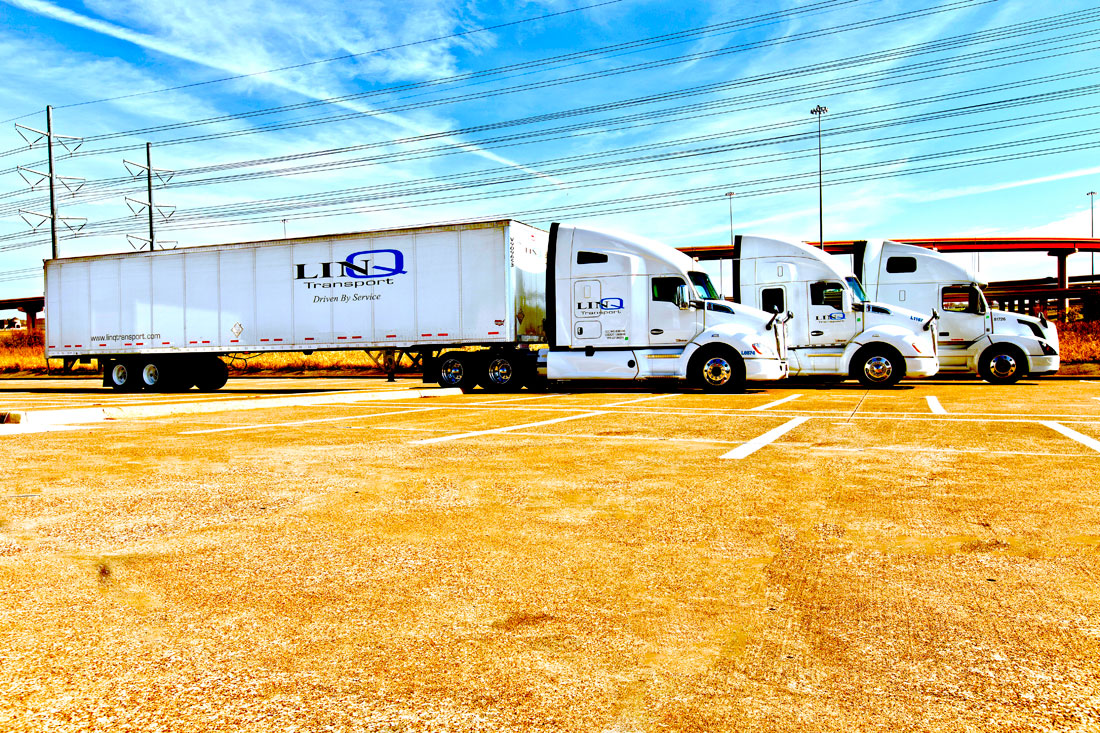 We will anticipate all your dry van needs as well as any challenges that may arise in the complex global marketplace. We are an advocate for the highest possible standards in the transportation industry, something that is evident through our dedication to on-time delivery and real-time tracking. We know you have a choice when it comes to who you work with for your dry van needs, but the difference is our people; LINQ drivers are personable, offer 24/7 customer service, and do everything possible to make your dry van transportation projects worry-free.
The last thing you want to deal with is for a van to arrive that is not suitable for handling or transporting the load you need. Here at LINQ, we work closely with each of our customers in order to ensure every detail is considered. If your goods are normal cargo, packed on a pallet, and can be unloaded using a forklift truck, then a regular dry van is sufficient for your needs.
Some of our additional dry van services include:
Expedited freight
Shipment pairing
Same-day shipping
Unparalleled customer service
Real-time tracking
Cargo protection services
Drop trailers
Advanced technology
Visibility
From the moment we load your goods to the time they are unloaded at their destination, we will transport your truckload without any unnecessary steps. We are a certified SmartWay Transport Partner, which will save you money and reduce fuel consumption. To learn more about our dry van services and how we may be able to service you in the DFW area, please contact LINQ Transport today and ask for a quote.